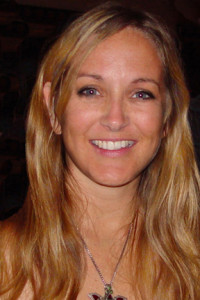 Events & Fine Art by Jen Swain
Painting, Drawing, Chalk, Murals, Electrical Boxes, Live painting at events or art installations, Face & Body Painting.
Jen is from Malibu, CA. At 24, she moved to Pasadena, CA to pursue her education at the Pasadena Art Center in Commercial Art. She is a Fine Artist and Designer.
After college, she pursued art and design freelancing. She has had many opportunities to work as a graphic and website designer, an illustrator and as a teacher and fine artist. Jen has designed award winning floats for the Tournament of Roses, and did jobs for Cirque Du Soleil, Jet Blue, Warner Bros., Pasadena Play House, Charter and Yosemite just to name a few.
She now continues to use her art and design ability as well as illustration in a variety of different ways. She painted Electrical Boxes, 3 in Burbank CA, and 3 in Glendale, CA. She has done several Live Painting events, which include painting a large scale mural during the event. Jen has done chalk painting for over 10 years, with murals that reach 14′. She has won awards for her large animated chalk murals. She teaches fine arts to kids of all ages as well as adults. She has art classes in LA for a private elementary school (MCMS – Montrose Christian Montessori School). She holds Paint Parties, private as well as public events for both children and adults in the LA and Ventura Areas.
Jen has one son, she resides in Ventura, CA. and besides her art, she loves to hike, play dodgeball and do roller derby.
Email or call Jen at 818-429-6906 for any questions or comments.